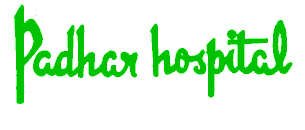 ---

Other Departments:
Nursing: Welltrained, dedicated nursing staff ensures a comfortable hospital stay. We also impart In-service training to Nurses and Paramedical staff in new and advanced surgical techniques
Operation Theatre: The hospital has well equipped air-conditioned theatres with separate theatres for orthopedic surgery and minor surgery
Casualty with 24 hours Emergency Care and ambulance services are available
Intensive Care Unit: Fully air-conditioned Unit with 8 beds including one for pediatric patients. Well equipped with ventilators, cardiac monitors, Pulse oximeters, Defibrillators and Nebulisers. Central oxygen supply and suction. 24hr constant medical surveillance.
Dialysis Unit: Fully air-conditioned with 9 hemodialysis machines with facilities for four patients to undergo dialysis at a time
Pain and Palliation Unit: Pain management specially for patients with malignancies and chronic pain. Counselling for patients and their relatives.
Laboratory and Blood Bank:
- Autoanalyser for LDH, Lipid Profile, CPK, Thyroid Function Tests, Hormone studies (LH, FSH, Prolactin), TORCH, Biochemical Profile, etc
- ELISA reader for HIV, HbsAg
- Government recognised Blood Bank
Religious Works Department:
- Conducts daily morning worship in the hospital Outpatient block for all staff, patients and their relatives.
- Counselling and prayers for the terminally ill and their families.
Isolation room: for the treatment of patients with contagious diseases
Medical Records: Wellorganised storage and retrieval system for patient records and radiological investigations
The Central Sterilising Department and Laundry: ensure that all instruments, equipment and linen is sterile and safe for use.
Hospitality Department: Well maintained guest houses and rooms for visitors. Low cost accommodation for patients and their relatives during treatment of conditions for which formal admission to hospital is unnecessary. Free "sarai" with facilities for cooking and bathing.
Generator: A 93 KVA, 75 horsepower generator provides emergency power supply to the hospital and residential campuses
Maintenance Department: Takes care of the engineering and electrical needs of the hospital. Very efficient local workers carry out all construction work and repairs. They also maintain the lawns and gardens of the hospital and residential campuses
Transport Department: Effectively maintains the fleet of multipurpose vehicles, ambulances and trucks.


---

For Further Inquiries: Medical Superintendent, PO - Padhar, District - Betul, Madhya Pradesh (460005), India.
Tel - (91) 7141 263227,263228, 263230, 263346. Fax - (91) 7141 263346.
Email: padharhospital@gmail.com