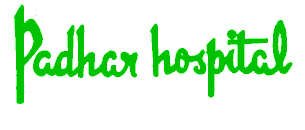 ---
Mr. Mohan Babru took over from Dr Clement Moss and since has handles well over 2-3000 patients a year. Mohan has visited Germany thrice to learn new techniques. The first dental unit was sent from Kiel, Germany in 1979. The second dental unit was installed in 2000 by friends of Padhar Hospital Germany e.v. Many qualified dentists have come here for short term training.
Facilities available
Diagnosis and treatment of Intra-oral diseases.
Dental extractions, Intra-oral Xray.
Root canal treatment
Dental hygiene, teaching and practice.
Cavity and root infection treatments; Apicotomy;
High frequency scaling; Bleaching of teeth
Partial and complete dental prostheses.
Fixed Partial Denture, Cosmetic Dental filling; Peridontal surgery; Porcelain crown and bridges,
Production of acrylic implants in reconstructive surgery for mandibular bone-destructive neoplastic disease.
Dental screening of children in many village schools.
Reconstructive plastic surgery camps held annually in October for patients with cleft palate, hare-lip and other oro-facial deformities.
Orthodontal procedures, correction of dental deformities.

---

For Further Inquiries: Medical Superintendent, PO - Padhar, District - Betul, Madhya Pradesh (460005), India.
Tel - (91) 7141 263227,263228, 263230, 263346. Fax - (91) 7141 263346.
Email: padharhospital@gmail.com